Products
tosha Fishing subscribes to the vision
"excellence in food processing"
and operates under
HACCP compliance
and
EU Accreditation
. Products also comply with
NRCS
and
NSI
regulations and standards.
Lucky Star Pilchards
Etosha Fishing is the proud Namibian home of Lucky Star Pilchards. Our association with the
Lucky Star
brand, the canned fish market leader in Southern Africa and well-known in many world markets, is through a shareholding agreement with
Oceana Group Limited
.
---
EFUTA Maasbanker
Pioneering the
value addition of horse mackerel
in Namibia, Etosha Fishing offers Namibia's national fish in a can with its EFUTA Maasbanker canned product range offered in three flavours namely tomato, chilli and curry sauce. This is a truly Namibian product "dressed" in the traditional bright pink native cloth, and derives its name from one of the indigenous languages meaning "from the sea". The product is available in Namibia and is distributed throughout southern Africa.
Find out more
about EFUTA Maasbanker.
---
EFUTA Pilchards
The canning of pilchards for leading southern African brands has been the mainstay of Etosha Fishing's business over the years. In 2018 we also started canning pilchards under our own EFUTA Pilchards brand. The product is available in two flavours namely tomato and chilli sauce.
Find out more
about EFUTA Pilchards.
---
---
Quality Standards
Etosha Fishing is considered one of the best canning facilities in the world with HACCP compliance and EU accreditation.
---

The Efuta Maasbanker product range of canned horse mackerel in tomato sauce, chilli and brine is the first Namibian canned product to receive the Namibian Standards Institution's (NSI) Standard Mark of Conformity product endorsement.
---
All Etosha Fishing products carry the Halaal certification.
---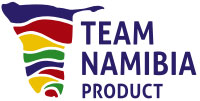 Efuta Maasbanker is a proudly Namibian product.